About Unicorp Construction
From its founding in 1987 through today, Unicorp Construction has enjoyed strong, steady growth and a reputation for quality construction. Unicorp started out primarily as a multi-family and residential contractor, successfully completing more than 13,000 multi-family and single-family housing units in eight states with construction contracts in excess of $700,000,000. Through the years, Unicorp's philosophy and practice that a quality product can be produced only by close personal attention to details led to construction opportunities in commercial construction. Today, Unicorp is a market leader in multi-family and commercial construction and continues to expand on its diverse portfolio.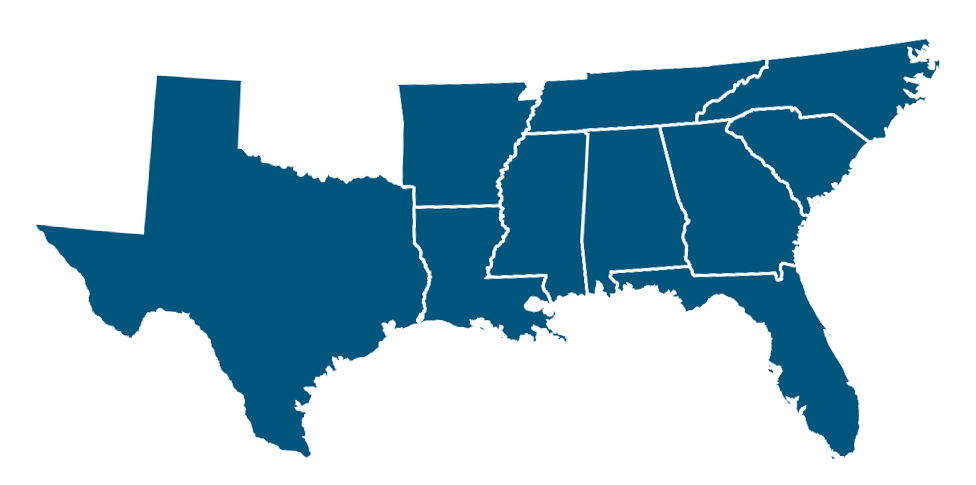 Unicorp holds Contractors Licenses in:
Alabama – 41085
Arkansas – 0155590414
Florida – CGC152422
Georgia – GCQA005351
Louisiana – 40642
Mississippi – 07544-MC
North Carolina – 74256
South Carolina – G118388
Tennessee – 00037070
M. Jason Walker, LEED AP, President
Mr. Walker was hired in 2013 as President of Unicorp. He manages all operations at Unicorp, including schedule integration, contract coordination, manpower planning and estimating. With over 15 years of experience in the construction and architectural industries, Mr. Walker has acquired a vast amount of knowledge and expertise overseeing multi-family, retail, student housing, medical, religious, educational and corporate projects. Mr. Walker is a 2000 graduate of Louisiana Tech University with a degree in Architecture and is a LEED Accredited Professional.
J. H. (Tommy) Thames, Jr., Principal
Mr. Thames has been in real estate construction, development, appraising and management since 1968. He has owned and operated his own business since 1971 and is the founder of multiple real estate companies commonly referred to today as The Park Companies ("Park"). Park founded Unicorp in 1987 to construct its commercial and multi-family residential properties to control and maintain the overall quality of all construction projects. Through the years, Unicorp expanded into other markets and today successfully works in hospitality, retail, religious and commercial construction. Mr. Thames holds the MAI designation of the American Institute of Real Estate Appraisers.
Rodney F. (Chip) Triplett, Jr., Principal
Mr. Triplett has been a Principal of Unicorp since 2002. He also served as President of Park and has been affiliated with the company since 1994. He has overseen the development and construction of over 100 real estate projects comprising more than 12,000 residential units in total. As a key member of management, Mr. Triplett has gained invaluable experience from his supervision of all development, construction and management activities. Unicorp's continued success is driven by Mr. Triplett's established relationships in the industry and his ability to secure both equity and debt from investors and lenders. He was rated one of Mississippi's Top 40 Businessmen under 40 in 2002. Mr. Triplett has been a member of the Mississippi Multi-Family Council since 1996 and served as President in 2000. He graduated from Belhaven College in 1985 with a B.S. in Business Administration.
Clifton E. Bates, Principal
Mr. Bates is Vice President of Development of Park and has been with the company since 2002. He focuses on identifying new projects, completing project financial feasibility and due diligence, and working closely with investors and lenders in closing transactions. Mr. Bates has assisted in closing over 55 projects and has secured over $450 million of investor equity and over $220 million of permanent financing. He received his B.A. in Psychology from the University of Mississippi in 1997. Mr. Bates' experience and expertise supports Unicorp's client development and project management.
Mark B. Willson, Principal
As Chief Financial Officer of Unicorp, Mr. Willson oversees Unicorp's financial and risk management functions. He joined the Company in 2006 and as President and Chief Financial Officer of Park, he is responsible for all operations with a focus on financial activities, asset management, risk management and compliance functions for all properties currently owned by Park. He also assists in identifying and securing capital from new investors and lenders and in the closing of all new projects. Mark received a B.S. in Accounting from the University of Southern Mississippi and is licensed in the State of Mississippi as a Certified Public Accountant.
R. McKie Edmonson, Principal
Mr. Edmonson is Vice President of Asset Management for Park and monitors performance of over 60 properties. He joined Park in 2007 after working with KPMG, LLP, an international public accounting firm, for over 8 years. His duties include analysis of market conditions, weekly and monthly review of operational and financial reports, site inspections, oversight of all third party management companies, and communications with all investors and lenders. He also assists in the development process through underwriting and project feasibility of all proposed developments. His experience and attention to detail make him well suited to be a Principal of Unicorp. Mr. Edmonson received a Bachelor of Professional Accountancy (1998) and a M.B.A. (1999) from Mississippi State University and is licensed in the State of Mississippi as a Certified Public Accountant.